Stromboli- the black pearl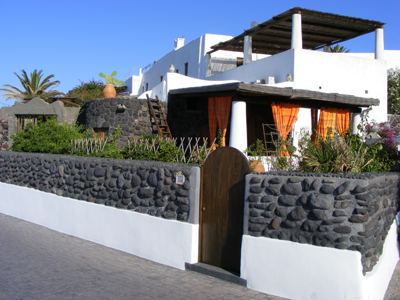 A high bluff broken in to small beaches with black sand alternating between caves and inlets. The white Mediterranean houses, the green from palm and olive trees and citrus trees all rest on a baron but fascinating volcanic cone, in the middle o fan intense blue sea. This is the black pearl that has always attracted people looking for uncontaminated nature and total relax.
"Iddu" and incredible volcanic island on the sea bubbles giving a unique show that reaches it's peak during the night with explosions and lapilli launches, with a starry sky as it's background.
A mile from Stromboli, a small volcanic island stands out like a fort and rapresents the most northern point of the Sicilian region. Baron and an uninhabited Strombolicchio is up to 50 m high and extends over a surface of 300m2. Not to forget Ginostra the small town on the southeast bank of the island, reachable only via sea and has a number of only 30/40 resisdents during the winter. the harbour called "il pertuso" – "the hole" known for it's size is set in the rocks and opens to a ripid stairway that leads to the tiny urban town with a unique atmosphere of relax and peace that surrounds it.