Malvasia's Tour – Salina
Duration: 2 days
Location: Salina
Best season: September-October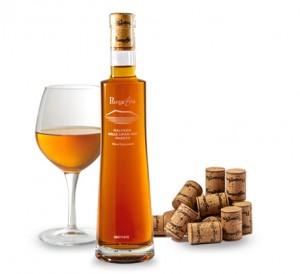 Salina, from everlasting called the green island, is a seat of an already extinct volcano, whose regular, but at the same time, sharp traces, shape the territory and nourish the soil, giving birth to the nectar known as Malvasia of Lipari.
This tour offers the rediscovery of places and traditions bound to Malvasia. In a few days you will have the possibility to taste flavours dating back to ancient times.
Brief History of Malvasia
The farmer's calling and the well-being, produced by them are evident in the political structure of the place, the only island of the Aeolians to be divided from Lipari under administrative aspect.
According to Guy de Maupassant, the essayist, the French poet and the travel reporter, the main vine variety, imported by the Greek in 588 B.C. produced a syrup of dense and sweet sulphur, which fulfils the palate ("the devil's wine").
The trade of this famous drink reached its peak in the 19th century, spread between the riches of a half Europe thanks to Englishmen who lived in Messina.
Even Alexandre Dumas in his travel diary upon the Aeolians wrote:
"They brought a bottle of Malvasia of Lipari; it was the most extraordinary wine I have ever drunk".
There was a long period of darkness in the production of Malvasia, because of a serious problem of Phylloxera which destroyed vineyards of the whole Continent. In the '60s Carlo Hauner, a painter from Brescia, in love with Salina, started to cultivate vineyards according to the traditions handed down from old local farmers.
In 1973 the disciplinary DOC recognized the safeguard of these grapes.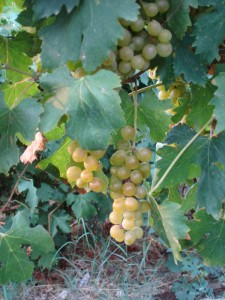 1 day: The visit to the Emigration Museum of Malfa; this place collects documents, photos and films which attest the causes of the Aeolian migratory phenomenon at the end of the 19th century, strictly connected to the diffusion of the illness of vine which destroyed the whole economy. Visit the small commune of Malfa to taste biscuits and Malvasia. The visit of the village of Pollara, and of places where the film "Il Postino" of Massimo Troisi was set. Tour of wine cellar: Azienda Agricola Caravaglio, Azienda Colosi, Azienda Agricola Fenech.
2 day: The visit of Lighthouse of Lingua and of the adjacent lake used by the ancient Romans as a "salina". Wine-tasting by the vine company Hauner of Malvasia DOC, of the versions Passita, Riserva and table wine. It is possible to have dinner in loco with "cunsato" bread and "granite". A visit to Val di Chiesa locality, and of its vineyards, and of the Sanctuary of Madonna del Terzito.
Wine-tasting of Malvasia DOC and Extra Virgin Oil by the Agricultural Company D'Amico of Leni. Visit of the little seafaring village of Rinella, where the only sandy beach of the island is situated. It is recommended the booking of tastings, visits, dinners, and suppers.