Bike experience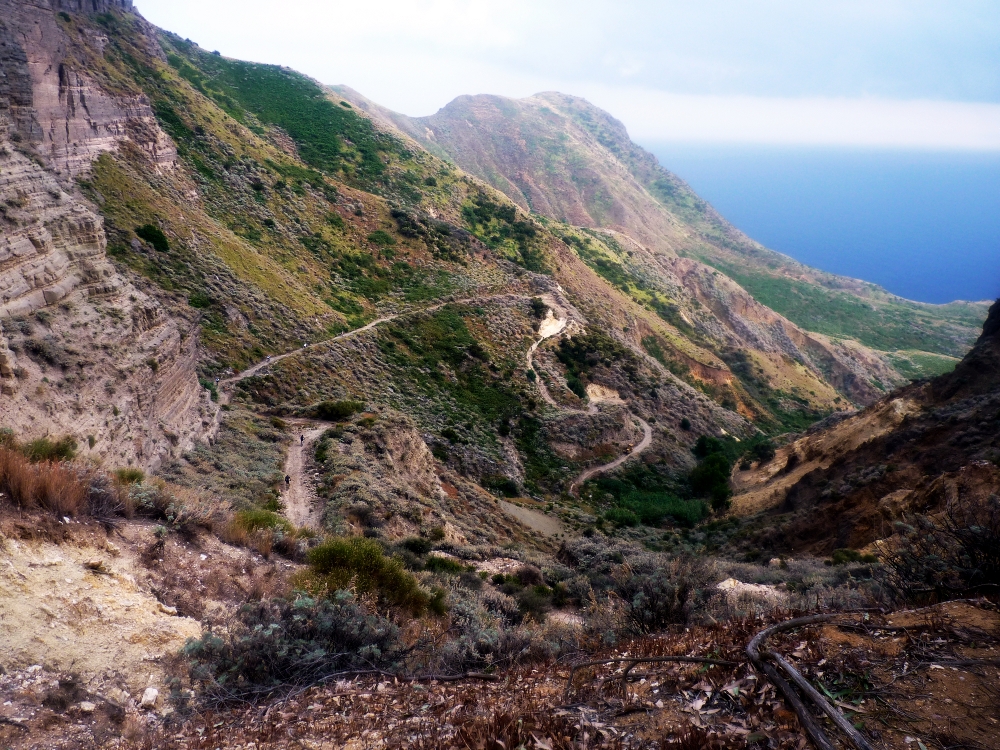 The slow rhythm of the bikers, the exigency of discovering of flavours, tastes, colours, and of all the details of the wonderful Aeolian archipelago, is a sustainable and healthy way to have an unforgettable holiday. In Europe and in Italy the interest towards this type of tourism is always higher. That is why we have to insert the Aeolian archipelago, the symbol of UNESCO in Italy, between the recommended routs as an expression of a sustainable tourism.
The most suitable period for a bike tour on the Aeolians is surely the one occurring between April and June, ideal to use the bank holiday weekend between Eastern holidays and those of May 1st. This is the period when the mild climate permits long riding(even during the hottest hours), and the spring is full of colours.
In this tour we have recommended and included the routes which can be done in total autonomy, but we advise if it is possible, to be accompanied by an expert guide, in order to go through them in total safety, and to better discover the less known paths of the island.
Which island to choose?
The morphology of the Aeolian archipelago is various, and the lovers of riding have to consider that some of the islands are not suitable to this kind of holidays.
We advise against: Alicudi and Ginostra, the small islands with steep slopes reachable only thanks to steep staircases, not suitable for bikers.
Shortly recommended: Stromboli, Filicudi and Panarea, crossed by small roads which thanks to their limited extensions, allow only short ridings.
Recommended: Lipari, Salina e Vulcano. As opposed to the other isles, they are equipped with panoramic and easily passable roads, a perfect choice also for those who do not want to give up a more extreme riding tourism, made up of bumpy and strenuous routs.